Corfu: Where History, Beaches, and Tradition Unite in Harmony
Greece's crown jewel, Corfu, is a Mediterranean paradise that seamlessly weaves together history, breathtaking beaches, and rich traditions. This captivating Ionian island, situated in the azure embrace of the Ionian Sea, holds an enduring allure for travelers from around the world.
A Stroll Through Time
Corfu's rich tapestry of history showcases a captivating blend of influences, from the Venetians and English to the French and Russians, who have all left their indelible mark on this island gem. In the heart of Corfu, the Old Town feels like an aristocratic journey. As you wander through Liston Arcade and Spianada Square, gaze in awe at the Venetian forts and historic churches that grace the skyline. Explore the charming Campiello, a medieval quarter with labyrinthine alleyways, and experience the rhythmic cadence of marching bands, especially on festival days.
Culinary Delights
Corfu's culinary scene is a true reflection of its diverse heritage. Influences from Italian cuisine and the bounty of Mediterranean produce create a delectable tapestry of flavors. Savor mouthwatering dishes that tell the story of Corfu's cultural fusion.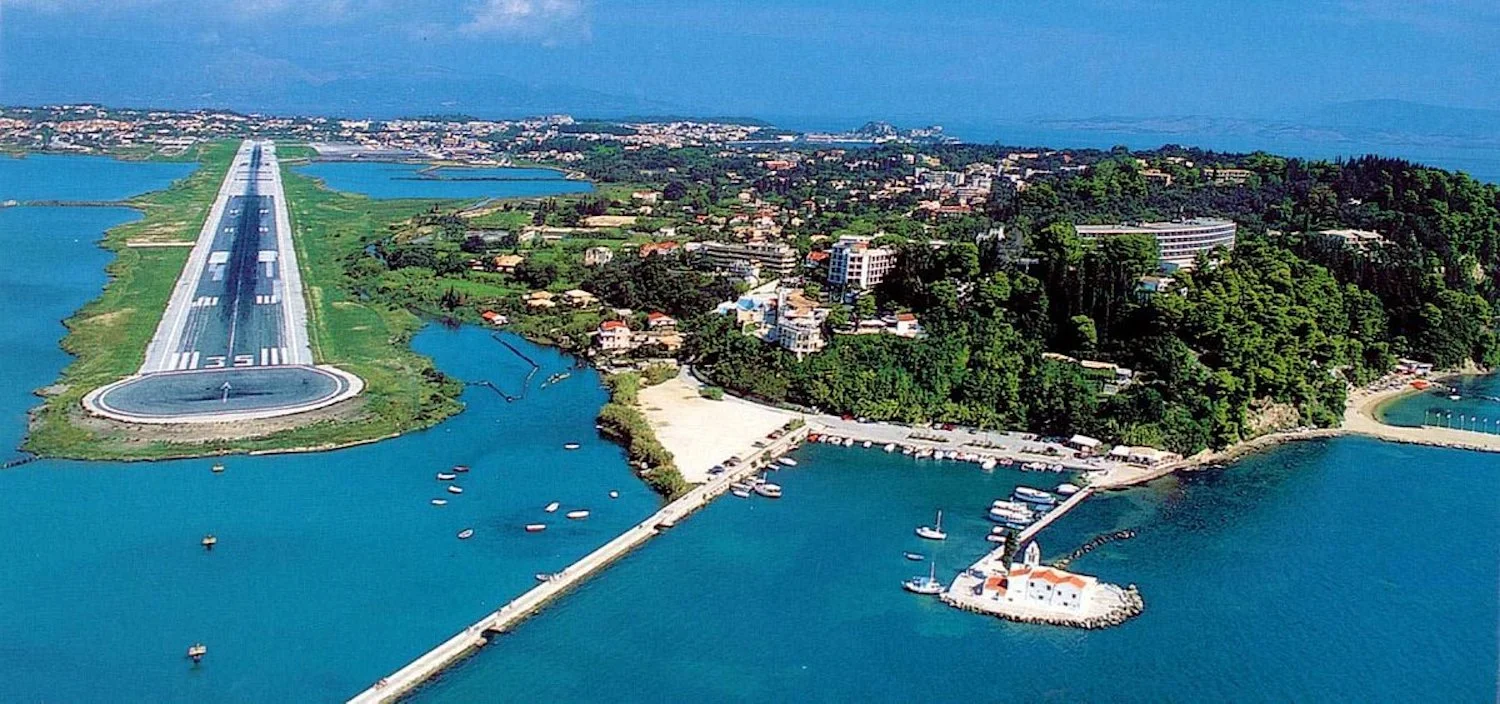 Sandy Beaches and Hidden Coves
Corfu boasts an extensive coastline, offering a plethora of stunning beaches. From the lively sands of Kavos, known for its vibrant parties, to the tranquil, secluded coves, each beach has its unique charm. Beach bars, tavernas, and water sports abound, catering to every type of beachgoer.
Easter: A Spectacular Celebration
Easter on Corfu is an unparalleled experience. Witness the island's Philharmonic Society accompanying the procession of Christ's epitaph on Good Friday, followed by the revered tradition of carrying the remains of St. Spyridon, the island's patron, the following morning. On Holy Saturday, the skies rain botides, clay jars dropped from balconies, making for a sight to remember.
Getting to Corfu
Corfu is easily accessible by air, with seasonal international and year-round domestic flights from Athens. The airport is just 2.5km from Corfu Town. Ferries to Corfu are available from Igoumenitsa, located in north-western Greece, offering a scenic journey. Additionally, you can reach Corfu from Italy via ferries departing from Venice, Bari, and Ancona.
A Living UNESCO World Heritage Site
The entire Old Town of Corfu stands as a UNESCO World Heritage Centre, a living testament to the island's historical tapestry. Explore the Archaeological Museum, Mon Repos & Achilleion Palace, Casa Parlante, and the Museum of Asian Art. The Old and New Fortresses are iconic landmarks. Liston and Spianada Square, at the heart of the Old Town, beckon with their charm.
The Capital, Corfu Town
The capital, Corfu Town, stands proudly on a promontory that extends into the sea, divided into northern and southern sections. The Old Fortress, bordered by a moat, lies east of the northern part. It is within this citadel that the island's populace lived for centuries, with its roots tracing back to the Byzantines and significant expansions during the Venetian era.
Corfu is a symphony of history, beaches, and traditions, where every note resonates with the island's enduring beauty and cultural richness. It knows how to seduce you, inviting you to explore its magic, one adventure at a time.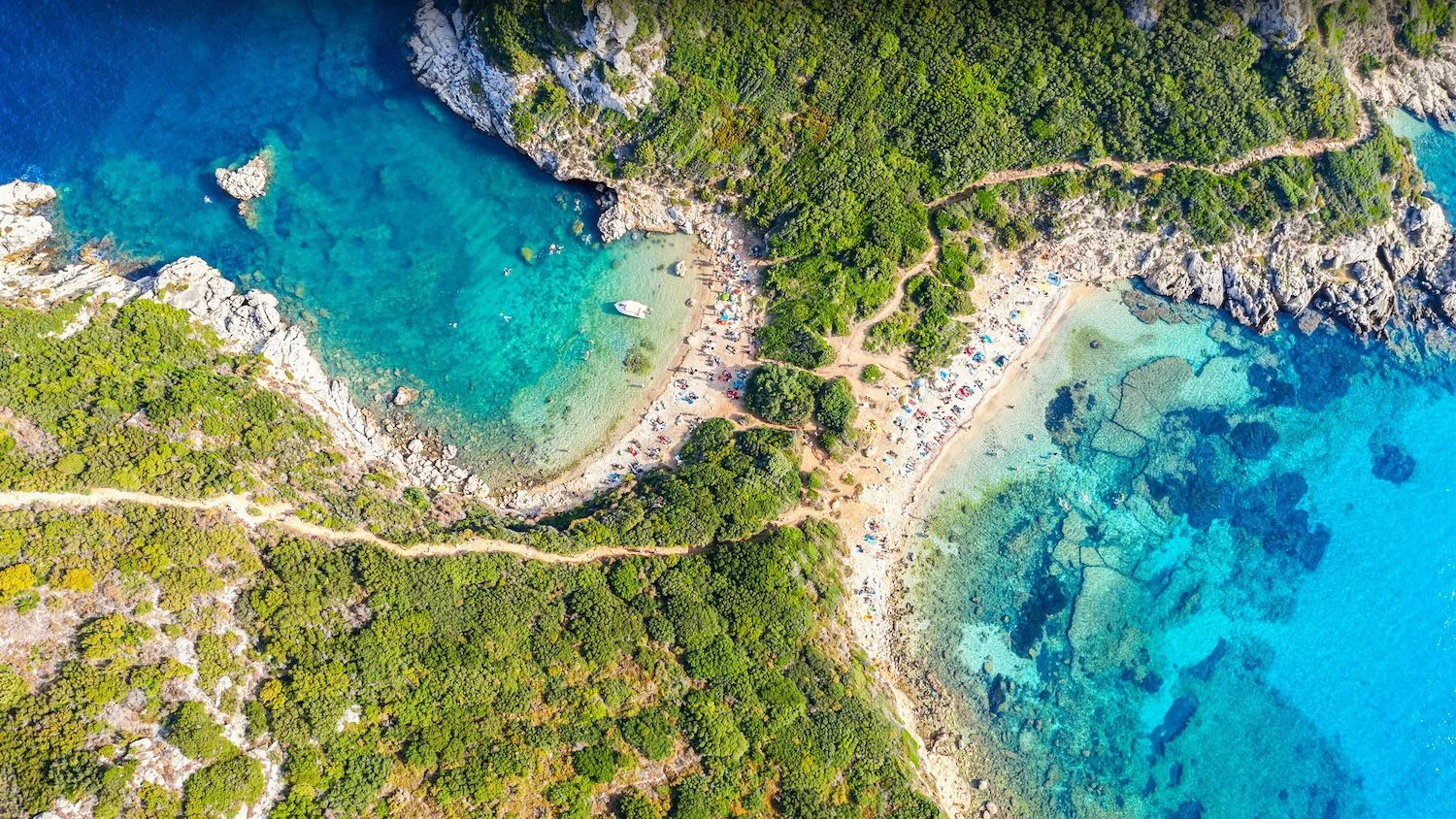 Share this page in Social Media