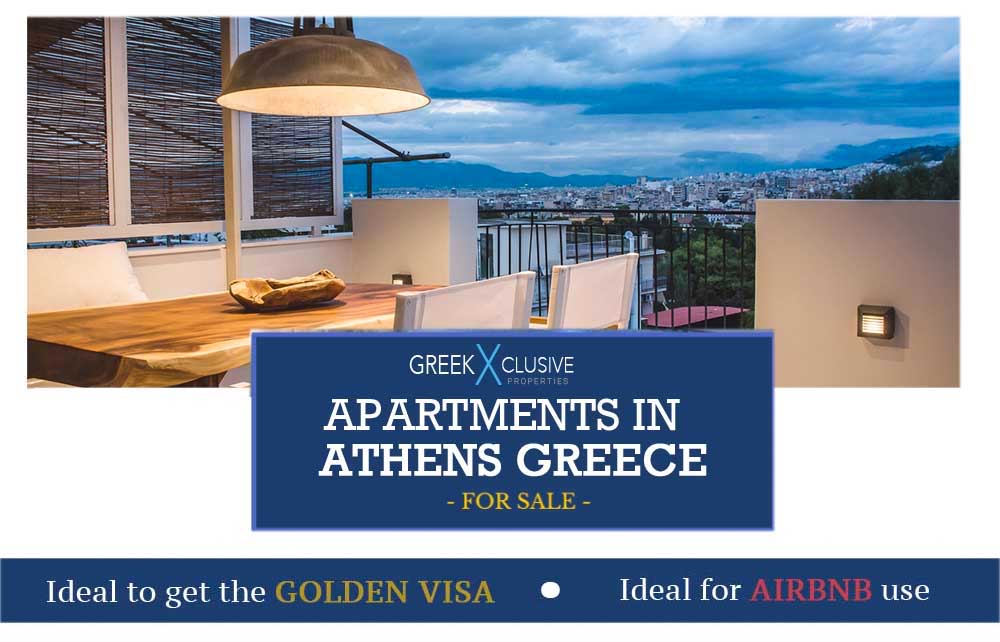 Greek Exclusive Properties offers you the best Apartments for sale in Athens Greece, Ideal for Residency Visa (European residency Permit) or for Airbnb use.
Apartments in the center of Athens, in South Attica ( Glyfada, Alimos, Nea Smyrni) and in North Athens (Agia Paraskeui, Kifissia, Filothei) and many more neighbourhoods.
In order to be eligible to get the EU VISA, you have to buy a property of value 250.000€ and up.
If the property has a price less than 250.000€, you will have to buy one more apartment in order to have a total investment of 250.000€ and get the VISA.
Please note that some times, if the property has a price slightly lower than 250.000 euro, the seller might accept to have a Purchase Contract at 250.000 euro in order to help you get the VISA.