Greece Construction Company
Greek Exclusive Properties is dynamically active in the construction and renovation in Greece and abroad, since its establishment , creating a valued clientele branded companies (malls – shops, restaurants, residences, hotels, industrial – Industrial Properties)
The potential of the company are highly qualified individuals and teams of all disciplines who specialize in construction while providing architectural design, interior design, project management and evaluation of investments in real estate.
Utilizing our extensive experience and expertise of our workforce each project objective is to be the successful completion of the project by achieving the ideal ratio of cost – quality – performance.
Honesty, consistency, attention to detail and timely delivery are features that characterize the activities of a company whose skills, knowledge and experience are valuable to customers.
How We Work:
Together with you, we determine your requirements for the project and develop the plans accordingly. We also compile budgets at this early phase to insure that the project stays within its overall target budget.
Every task from on-time delivery, on-budget performance, management savvy, engineering know-how, innovation, and unrivaled dedication to safety, are but few reasons why Shift is the full-service heavy contractor to trust.
A quality company built by quality people. Shift prizes people above all other resources. Our people have always been the source of our strength. In addition to training and professional development, we're particularly proud of our long-standing record of safety, as we always empower our workforce to seize the responsibility for customer satisfaction, and grow personally and professionally.
Moreover the company has the in-house capabilities to develop a project from conception through construction until completion.
3D DESIGNS LUXURY VILLA IN SANTORINI:
Greek Exclusive Properties  in Beirut,  Lebanon.
Our formula for long-term success relies heavily on the ability to recognize future trends, adapt quickly to changing markets, build internal capability in all job-required engineering disciplines, and execute with the proficiency, safety and quality.
We are one team, and we recognize that our success is only possible through the collaborative efforts of our crew. We will develop our team through training, reward performance and create a working environment in which our people are challenged, motivated, satisfied and accountable for their work.
To maintain competitive leadership position, and continuously improve our  market share through:
Maintaining and Improving the works and services provided
Exceeding Client Expectation
Continue building our reputation of integrity and excellence
OUR PROJECTS IN Middle East:
L'OLIVE – MAR TAKLA
This luxurious building is strategically located in Mar Takla Hazmieh, 15 minutes away from the airport and a highway away from Solidere, Ashrafieh and Verdun. Apartments vary from 240 sqm to 390 sqm with approximately 150 sqm garden for the ground floor and the rooftop. Each apartment has its own cellar and 3 parking spaces.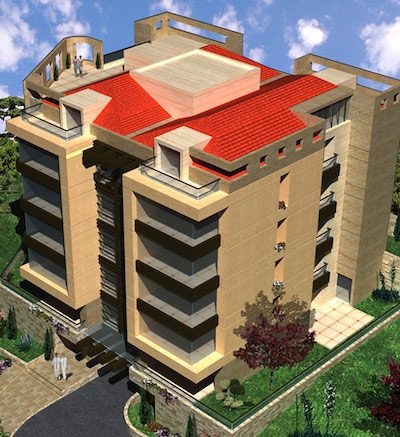 REGENCY PALACE HOTEL