The Gold Visa in Greece will be increased soon in some areas to 500.000€ property purchase, from 250.000€ that is now. So hurry up !

Real Estate Greece, Top Villas, Property in Greece, Luxury Estate, Home for sale in Greece
GREEK EXCLUSIVE PROPERTIES is a Luxury Estate, Real Estate Greece  company, that offers a number of villas and home for sale at the top famous islands: ✧ Villas in Santorini ✧ Villas in Mykonos ✧ Villas in Crete  ✧ Villas in Naxos ✧ Villas in Halkidiki ✧  Villas in Corfu  but also ✧ Villas in Athens, ✧ Villas in Lefkada, ✧ Villas in  Zakynthos and ✧ Villas in Paros. Set your criteria in our web site search and find your ideal Home for Sale in Greece & the Property in Greece that you dream of. We have carefully selected, the Top Villas in Greece. Find Investments from luxurious villas in Greece,  Beachfront Villas  , beautiful maisonettes, charming apartments till 4 & 5* Hotels for Sale with big Return On Investment (ROI) by the sea, at the most wanted islands in Greece.
GREEK EXCLUSIVE PROPERTIES, is the leading Real Estate Greece that has a big portfolio of Homes for Sale in Greece. Here you can find the Best Property in Greece. Luxury Estates in Greece on the Seafront.Top Villas with amazing Sea View.

PROPERTIES FOR SALE IN GREECE
THE FINEST SELECTION OF TOP VILLAS & HOMES FOR SALE IN GREECE
We represent owners exclusively. We manage Top Villas and Hotels at the Best Travel Destinations in Greece.
Excellent Luxury Estate portfolio of more than 2.000 properties in Greece!
120.000 visitors looking for their Property in Greece, in our web site, every month.
Greek Exclusive Properties was nominated as the "Best Luxury Brokerage in Greece".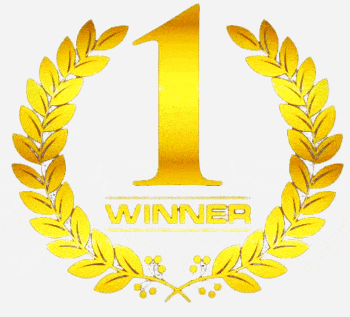 For Sale

From 675,000€ - 1,300,000€
APARTMENTS & HOMES FOR GOLDEN VISA
PROPERTIES FOR GOLD VISA in GREECE
from 200.000€ - 350.000€
Real Estate Greece, Top Villas, Property in Greece, Luxury Estate

I just want to thank you and the "A-Team" for all their hard work. We managed to achieve in six hours on Friday with the tax office, telephone, bank and notary that would normally take two days.This must be a new record for the island of Santorini !
Kalimera Kostas, we just arrived back in South Africa after spending a week at our new villa in Crete. I just want to thank you again for all your assistance and advice with the purchase of the villa. The villa is really beautiful, and that we are very pleased with our purchase. Then, also thank you for introducing Maria Papadaki to assist us, she is really a brilliant laywer and very helpful. There is nothing she is not able to do or solve. Regards. Louise
Professionalism and quality of character are rarely combined in such a balanced way as in you. Much credit to two gifted professionals of their kind - Ο επαγγελματισμός και η ποιότητα του χαρακτήρα σπάνια συνδυάζονται τόσο ισορροπημένα, όσο σε σας. Πολλά εύσημα για δύο χαρισματικούς επαγγελματίες του είδους τους.