Property ID : ELIAMYKONOS20
For Sale
270,000€ - Maisonettes in Greece, Semi-finished Buildings, Villas for Sale Greece
Investment Opportunity House in Mykonos
Unfinished House with Sea View Mykonos, Elia beach
The complex is located near Elia Beach and consists of three (3) minimal-cozy villas with an amazing view towards Elia Beach. The entire complex is available for sale either individually
Two of these 3 Villas can be sold either at this stage unfinished at the Price of 270.000 euro
Or it Can be delivered finished in short period at the Price of 330.000 euro.
Also there the option to buy all the Complex all the 3 Villas at the following Price( Unfinished or Finished):
3 Unfinished Houses with unlimited Sea View in Mykonos,at Elia beach: Price: (270.000 + 270.000+390.000 (the white one) ) = 920.000 (unfinished)  + (60.000+60.000+60.000)= 180.000 for completion.
Total 3 houses of total 390 sq.m at 1.070.000 euro finished and ready
DISTANCE
1.Organized beach Elia 400m
Organized beach Kalo Livadi, 5min drive
Airport 10min drive
New Port 15min drive
Mykonos Town 15min drive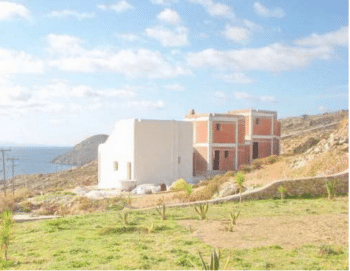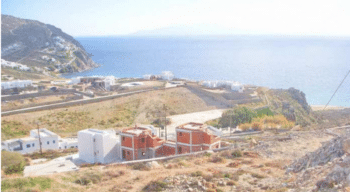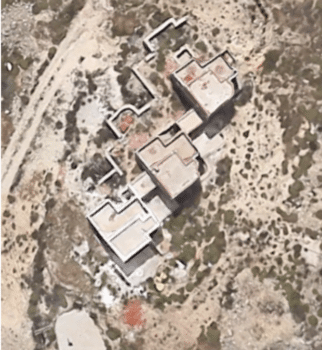 ABOUT ELIA MYKONOS
Elia Beach Mykonos Island Greece
One of the prettiest beaches on Mykonos island ELIA BEACH  easily accessible by bus from Mykonos town and with a regular boat service from Platys Gialos beach. Big luxury spa hotels but also small family hotels and bungalows provide beach side refreshment and accommodation. Very Good restaurants, (like Elia restaurant of Nikos Stavrakopoulos and private rooms studios and apartments for rent are all available for tourists at this Beach.
Elia beach is the largest of the south chain of Mykonos beaches with fine sand, easy access and a nice crowd. At Elia beach in Mykonos  you will come across many of those who feature in the society pages of magazines and newspapers, as well as those who want to be like them. It is characterized as "gay-friendly beach" by the connoisseurs of Mykonos In designated sections nude bathing is allowed …yachts are also allowed to anchor here. You will find 5 star hotels some studios and rooms to rent  , umbrellas, sun beds and a stand for water sports (ski, Jet Ski, etc.).
Regarded by many as the best beach on the island it is a long, broad swathe of coarse sand backed by a steep circle of hills and split by a rocky headland. The sand turns to sharp pebbles under the sea. It has some very attractive restaurants and tavernas
Is a sand-and-pebble beach with crowds nearly as overwhelming as at Paradise and minimal shade.
Features