Meganisi, Katomeri,Lefkada, Greece
For Sale
Reduced to 3,000,000€ - Hotels For Sale Greece, Luxury Villas Greece, Villas for Sale Greece
Six luxurious villas Lefkada, Meganisi
Luxurious villas Lefkada for sale, Lefkada Island properties
Six luxurious villas are surrounded by a landscape of unique natural beauty.
Each villa is autonomous and independent, with its own swimming pool for total privacy.
The houses are elegantly decorated and furnished, while the single-floor design offers comfortable living.
The fascinating views across the waters of the Ionian sea and the mountains of the mainland are ideal for relaxation and daydreaming.
For sale is a luxurious estate consisting of six villas, situated on a spacious plot of land spanning over 9,500 square meters and facing the Ionian Sea. Each villa comes complete with its own 8×4 meter swimming pool and benefits from unobstructed sea views thanks to the sloping terrain upon which they have been constructed.
Four of the villas are comprised of two bedrooms and measure between 80 and 85 square meters, while the remaining two villas have one bedroom and measure 40 square meters. All villas are self-contained and independent from each other, with single-story layouts that make them suitable for people with disabilities. Each villa boasts an independent courtyard, private swimming pool, storage space, and private parking.
These fully furnished villas are equipped with all the necessary amenities to operate year-round, including pergolas, BBQ areas, and outdoor dining areas adjacent to their private swimming pools. In addition to indoor and outdoor furniture, these villas come equipped with modern kitchens, air conditioning units, and heating systems powered by petrol.
Forget long hot drives, tailbacks and crowded shops; they don't exist on Meganisi. 5 minutes drive will take you to waterside tavernas and well-stocked mini-markets or time your arrival to buy fresh fish straight off the boat. On foot, the beach with its white pebbles at Limonari is a short stroll of three or four minutes, a little more if you get sidetracked onto one of the many shaded paths that crisscross the island.
Luxurious villas Lefkada for sale, Lefkada Island properties
VIDEO: Beautiful Beaches of Lefkada Island Ionio Greece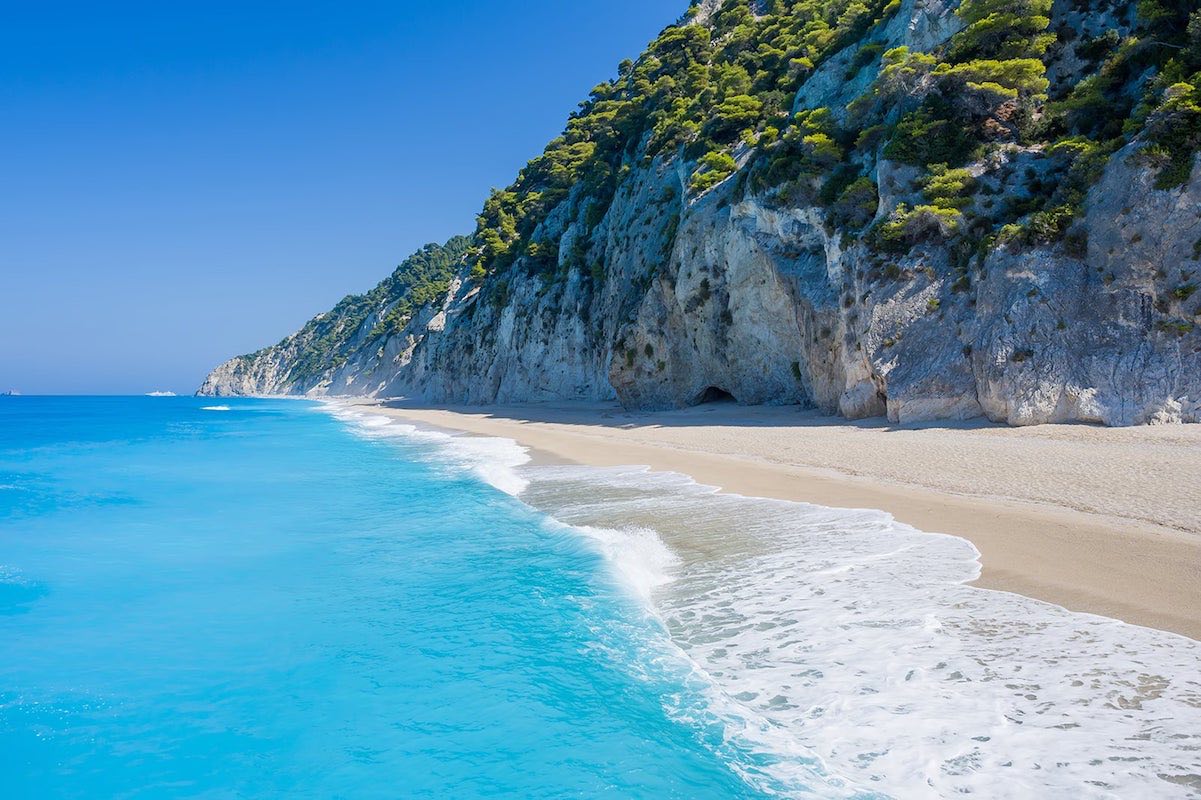 The Ionian island Lefkada is the nearest one to the western side of the Greece mainland and it can even be reached by car, via a bridge!
One of the most popular Ionian destinations, full of amazing beaches with turquoise waters, monasteries, museums and seafront or mountainous villages with a unique charm.
The nearest airport to Lefkada is Aktion National Airport.
Known for the amazing landscape and the exotic water, beaches in Lefkada are considered among the most beautiful in Greece but also in the Mediterranean Sea.
Surrounded by amazing coasts, most of Lefkada's beaches have been awarded the Blue Flag for their cleanliness and are famous for their beautiful scenery.
The coasts of Lefkada is a true paradise, for lovers of sandy beaches and pleasant greenery while being ideal for snorkeling.
Meganisi is a picturesque island of the Ionian sea, 4 nautical miles southeast of Lefkada.
The traditional architecture,  the magnificent sceneries, the picturesque bays with the fish taverns, the restaurants and entertainment shops, the splendid view, the green landscapes, and the crystal waters, create an ideal place.