Orkos, Municipality of Naxos Greece
For Sale
770,000€ - Luxury Villas Greece, Villas for Sale Greece
House with an unrestricted view Naxos Greece
House with an unrestricted view Naxos Greece. Buy Property Naxos Greece
Perched atop the breathtaking Plaka and Orkos beaches, this remarkable new development is ideally situated. The expansive plot will be divided into two separate properties, each with its own parcel of land. This particular property boasts a plot of nearly 3000 m2 and will be built on one level for added convenience.
Upon entering the ground floor, guests will be welcomed into the reception areas and fully equipped kitchen, alongside three generously sized master bedrooms, each with its own en-suite bathroom.
With a total area of 165 m2 and an additional 13.20 m2 of storage space, this residence is both spacious and practical. Interested parties should note that delivery will take place 10 months after the sale contract is signed. Additionally, some features such as plants, lights, and kitchen electrical appliances are not included in the sale price.
House with an unrestricted view Naxos Greece. Buy Property Naxos Greece
VIDEO: Τhe gorgeous beaches of Naxos Island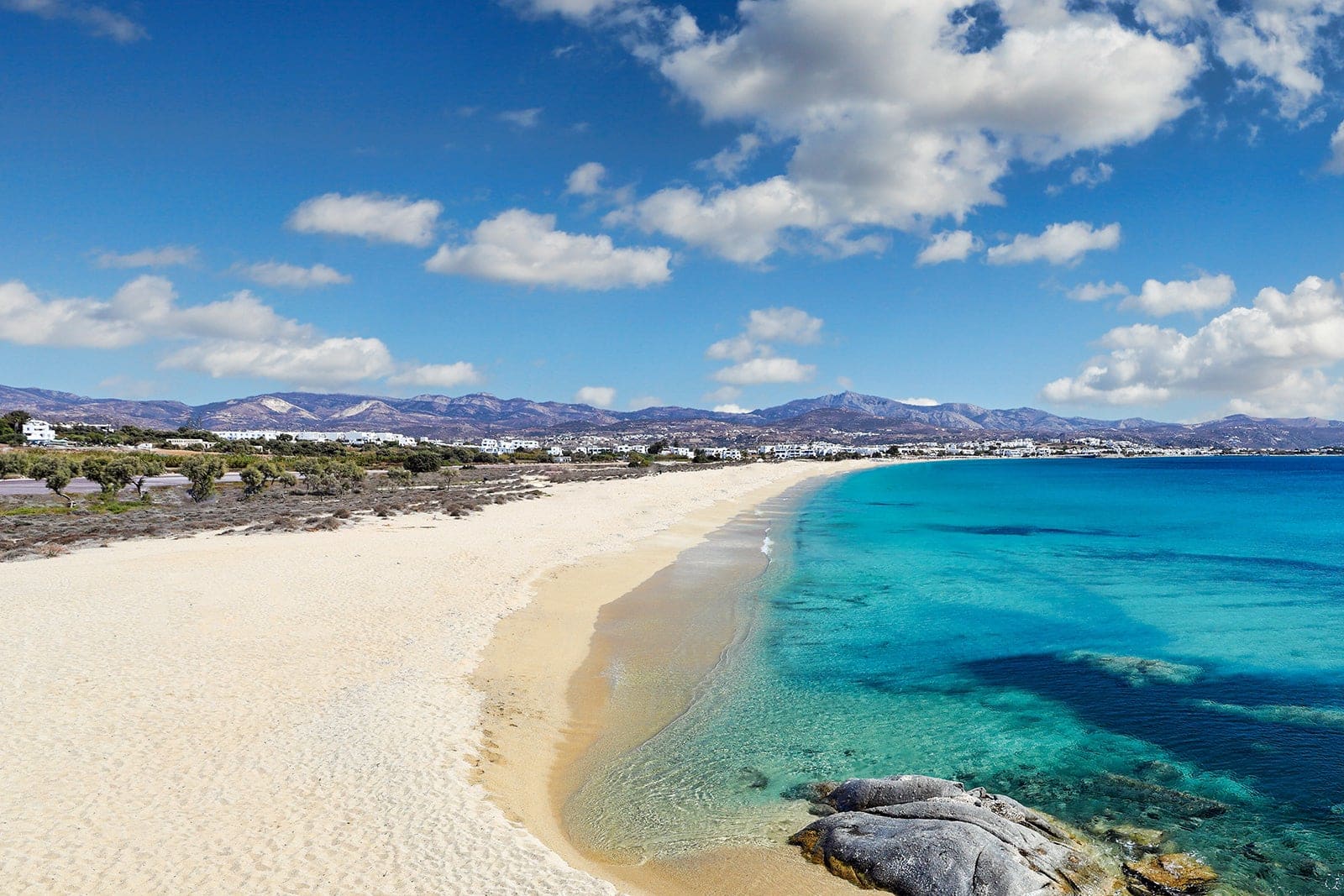 Located in the middle of the Cycladic complex of islands in the Aegean sea and between the popular destinations of Paros and Mykonos, lies Naxos, the largest island of the Cyclades.
Amazing beaches with shallow waters –Easy to get there by plane or ferry.

Because of its central location within the Cyclades, you can travel to Naxos both from Athens and from other islands effortlessly, with the island being accessible by ferry from Santorini, Mykonos, Paros, Amorgos, and Koufonisia.The airport of Naxos, 2km away from Naxos Town, operates domestic daily flights from Athens' airport Eleftherios Venizelos.
Delicious food, inviting people, stunning landscapes, family-friendly beaches, and a peaceful serenity spread across the island
Features