Ornos 846 00, Greece
For Sale
11,000,000€ - Hotels For Sale Greece, Land For Sale Greece
Land with Construction License for a 5* Hotel at Ornos Mykonos
LAND WITH A CONSTRUCTION LICENCE FOR A 5* HOTEL (UNDER CONSTRUCTION),
104 BEDS / 47 ROOMS (ALL ROOMS WITH A SWIMMING POOL AND SEA VIEW IN TWO BEACHES)
400 m. DISTANCE FROM ORNOS BEACH
WΙΤΗ AN OFFICIALLY–APPROVED SUBSIDY OF EUR 1.200.000,00 (POSSIBILITY OF A SUPPLEMENTARY SUBSIDY OF EUR 1.100.000)
We would like to mention to you that the location of the land is particularly privileged and most probably it is the only available land located so close to Mykonos town as well as so close to the sea , where a hotel of such size can be built.
REAL ESTATE FEATURES
Location: ORNOS , MYKONOS ISLAND
Construction licence for a hotel building : for 104 beds /47 rooms (all with a swimming pool and sea view)
Officially approved subsidy : EUR 1.200.000,00
Possibility of a supplementary subsidy : up to EUR 1.100.000,00
Distance to ORNOS or KORFO beach : 400 m.
Distance to downtown : 2000 m.
Distance from airport : 3000 m.
Distance to PSAROU beach : 1800 m.
Total land area : 11.231 m²
Rooms : 47
Βuilding : 1.855 m²
Semi-outdoor spaces : 322,14m²
Underground spaces A+B (below reception-bar-restaurant) : 864,34m²
Rooms underground spaces : 1.427,59m²
main swimming pool : 284,49m²
Room's swimming pools : 799,55m²
CAN BE DELIVERED FINISHED AT 20.000.000 EURO
Sustainability report for luxury hotel development in Mykonos island
During year 2018, deals in hotel business in Greece, are expected to be in the center of interest, with tourist real estate gathering most interest among investors, who wish to invest money in the domestic market of real estate. At the same time the difficulty of finding available property with specifications of providing more than 150 rooms, is expected to enhance the new trend in market – mainly that of Athens – for the development of boutique hotels wit capacity not of 70-80 rooms but over 10-25 rooms. These are the basic conclusions of documented research that have been published during the last year. Greece's assessment as world's top destination, the constant demand of its tourist product, its description as safe destination in the closer region, the positive performances of international tour operators, the arrival of internationally known managers and the promotion of Athens and Thessaloniki as city break destinations, all these factors are expected to positively influence the continuation of the investing and commercial activity in the hotel business. At the same time the challenges the country faces, like the refugee flow, the economic stability, the taxing frame for business and the improvement of infrastructure will continue to improve tourism always in combination with the coming international macroeconomic and political developments. The coming of international hotel corporations is expected to positively affect the domestic market due to the lack of luxury and well known brand hotels and the constant demand of Greece's tourism product. General features of Target Market In the islands of Santorini and Mykonos the most expensive hotel property is located in the current period in Greece. This conclusion arises from a related research conducted by a company of certified estate valuators named Geoaxis since 2015, which monitors the markets of three and four star hotels in country's popular tourist destinations, as it was formed during the last year. According to this research, the higher prices required are located in Santorini, where the average sale price for four star hotels amounts 300.000 euro per room. Mykonos' market comes next where average cost comes up to 272.000 euro per room, then Paros with 162.500 euro per room, Chania with 135.000 euro per room and Rhodes with 128.000 euro per room1 . According to information, Hilton, Four Seasons and Aman Resorts are "scanning" Mykonos market, one of the most advertised and profitable tourist areas in the country and have already made contact with 10 units in the island
ARRIVALS IN THE AIRPORT OF MYKONOS ISLAND International airport of Mykonos island is located 4 kilometers away from south –east of "Chora". With more than 25 airline companies, Mykonos' airport is a vital connection between Mykonos and the rest of Greece, but between many international destinations, especially during summer period with direct international flights. Domestic passengers have an equal share of the total arrivals of 45% approximately, during period 2004-2015, which has been assessed in the above mentioned table. International passengers represent a share of 55% and mainly come from United Kingdom, Germany and Italy. However, during the last 8 years, trend of international arrivals increases in actual arrival level and also compared to domestic arrivals' share, its share reaches a 62% of the total arrivals of year 2016. Regarding domestic arrivals in Mykonos airport an average annual increase of 7,21% for period 2005-2016 is observed, while this trend increases for period 2013-2016 to 15,97%. Respectively in arrivals from abroad an average annual increase of 10,57% for period 2005- 2016 is observed, while this trend increases for period 2013-2016 to 21,73%.
Presentation of nationalities and visits in the island of Mykonos The documented data available regarding the percentages of nationalities with destination Greece are the following: Europe remains the continent with the highest trend in demand reaching 51% due to Eurozone, while America follows with 30% and Asia / Middle East with 12%. This data refer to the whole of the country but the specific target market of Mykonos presents different trends because of the cosmopolitan identity it has obtained the last years. The predictions for the imminent future show an increase of demand from America and Asia / Middle East.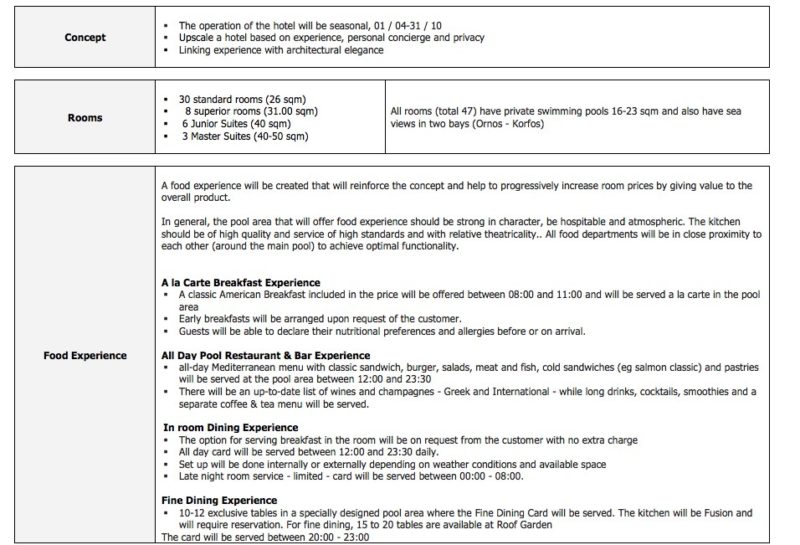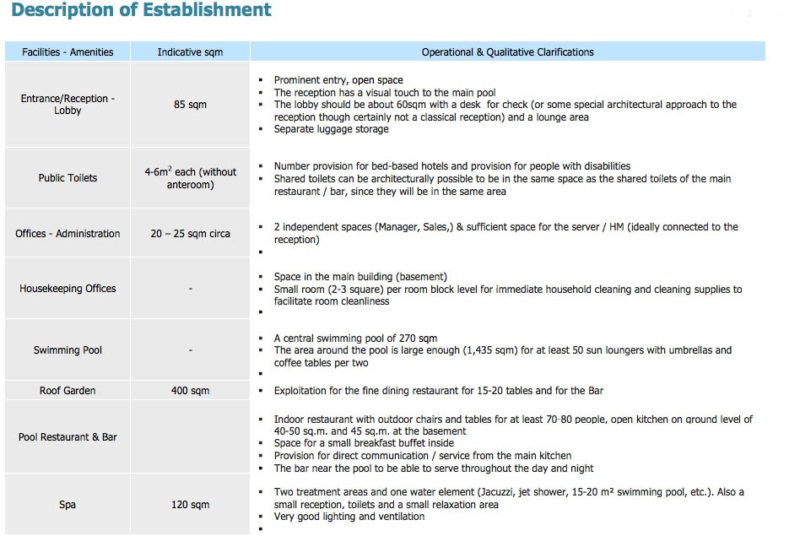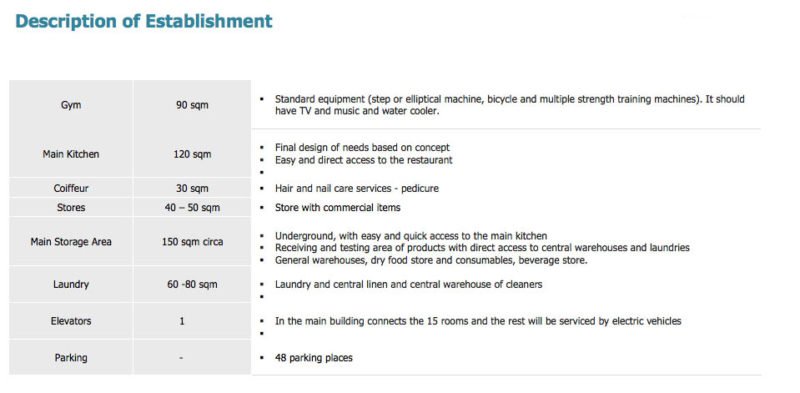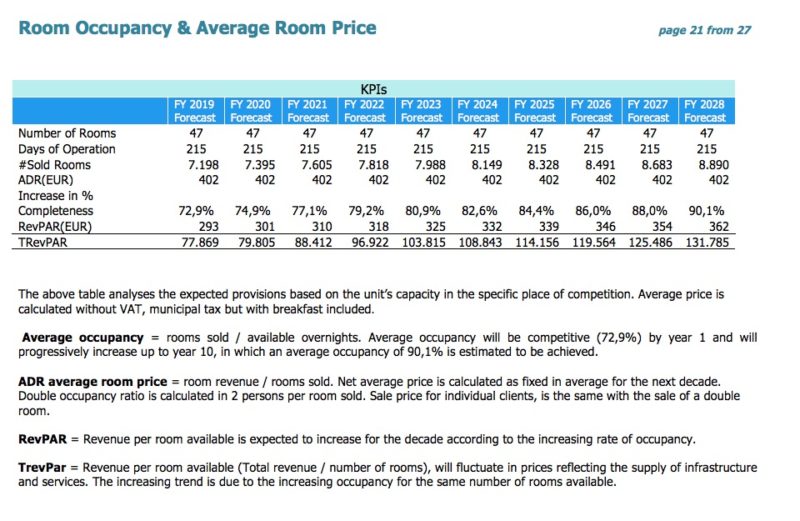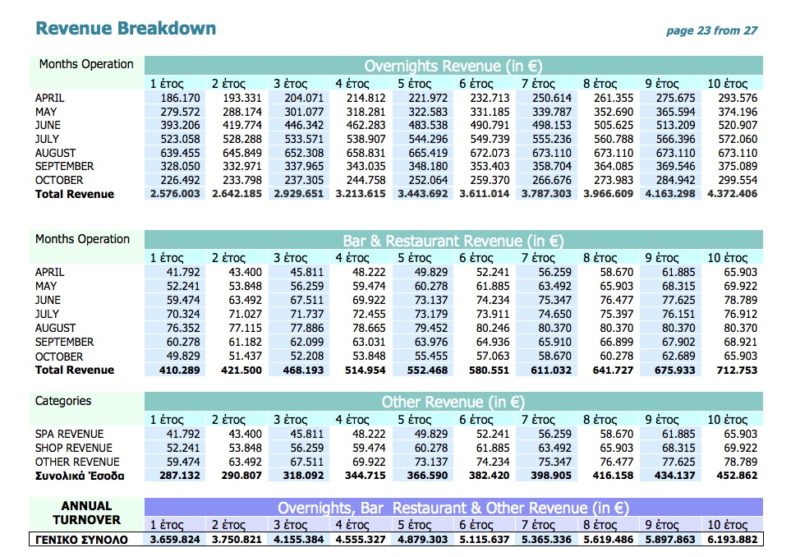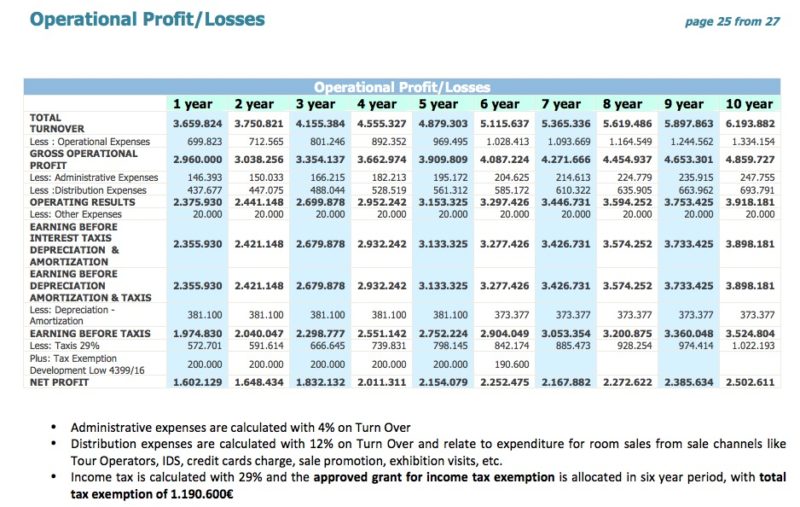 Features