Gennadi, Rhodes, Aegean Greece
For Sale
1,400,000€ - Villas for Sale Greece
Villa for Sale Rhodes Gennadi Greece
Villa for Sale Rhodes Gennadi Greece, Buy Property Rhodes Greece
An elegant, tranquil Villa is set at Gennadi Village. It offers an incredible private swimming pool, surrounded by a perfect panoramic view of the island's emerald waters. There's easy access to the sea at walking distance.
A 5 bedroom villa. It has 5 modern fully air-conditioned bedrooms in a relaxing and traditional design. Three of the rooms have double beds and one of them has a bunk. Also, there is a room with twin beds. There are two bathrooms in total as well as 2 wc. One of the bathrooms has a bathtub and another one has a Jacuzzi and a shower. There are two kitchens, fully equipped for any meal preparations which are accompanied by modern dining areas.  Outdoors, there's an incredible private garden and an amazing private swimming pool with its sunbeds. BBQ facility and a sitting area to enjoy a gathering with your loved ones.
Rhodes-South, Kattavia
Villa For Sale, 250 sq.m.
3 Levels, 5 Bedrooms (1 Master), 1 Kitchen, 3 Bathrooms, 1 WC
View: Sea view
Building Year: 2001
Energy Certificate: E
5 parking
Floor type: Wooden floors, Type of door frames: Aluminum, Features: Storage room, Fireplace (2), Jacuzzi, Internet Line, Electric Appliances, Balconies, BBQ, Furnished, Luxury, Airy, Bright, AirConditioning, Grass, Automatic Watering, Swimming pool, Back yard (Garden)
Lindos is found at a driving distance of only 25 minutes and offers a great variety of souvenir shops, restaurants, bars, and cafes. Of course, Gennadi Village is really close to the villa, only a 5-minute drive, and offers everything you might need.
Villa for Sale Rhodes Gennadi Greece, Buy Property Rhodes Greece
VIDEO: Have a look of the island of Rhodes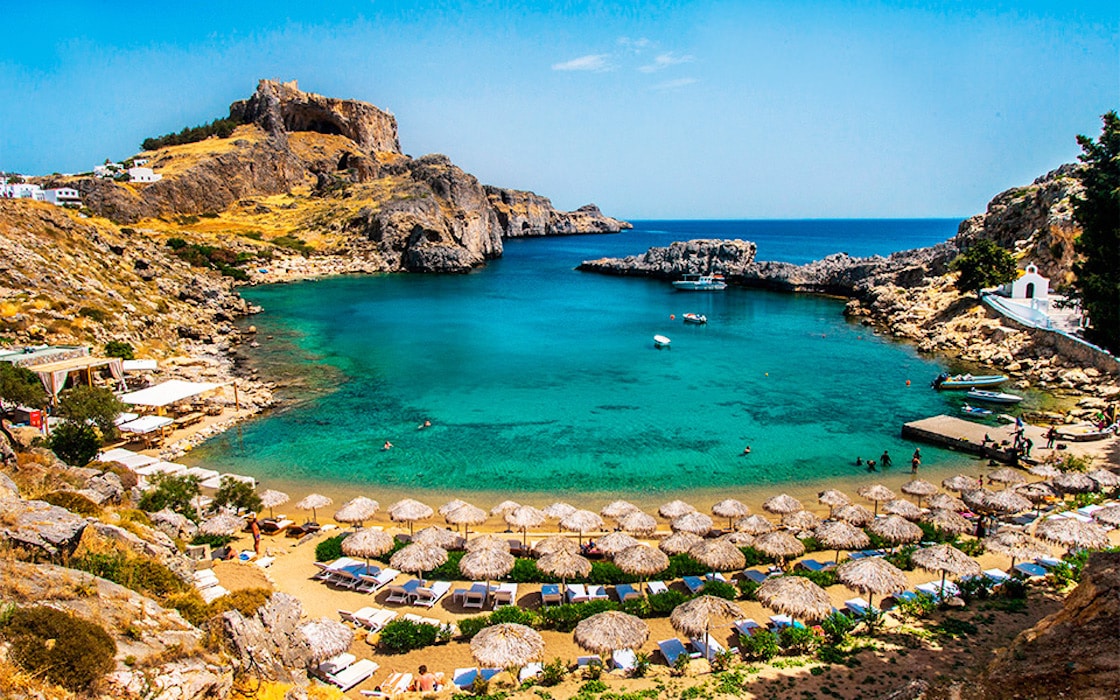 Rhodes island definitely is a first-class destination for your amazing summer escape.  Historically, Rhodes was famous worldwide for the Colossus of Rhodes, one of the Seven Wonders of the Ancient World. The medieval Old Town of the City of Rhodes has been declared a World Heritage Site. Today, it is one of the most popular tourist destinations in Europe.
Rhodes has it all: beaches, nightlife, beautiful landscapes, great hotels, historical monuments, cosy restaurants and an exceptionally mild and pleasant climate. Other than its natural and historical value, Rhodes receives a huge number of visitors every year also because of its extended summer season due to the warmer climate compared to the rest of the country.
Features