Paralia Agios Georgios, Naxos 843 00, Greece
For Sale
840,000€ - Hotels For Sale Greece
Seaside Hotel in Naxos Greece with 15 Rooms
A seaside hotel in Naxos that consists of 15 independent and spacious studios, each of which has a veranda – bathroom – full kitchen – air conditioning – TV and safety deposit box.
There is also a reception, TV lounge, breakfast area, kitchen and wireless internet connection throughout the unit.
Built with very good choice of materials, the decoration is based on the Cycladic elements, it is in a very nice spot and close to Chora
Náxos is the biggest and the greenest island in Cyclades with impressively high mountains, fertile valleys, lush green gorges, stunning seascapes and traditional villages perched high on mountain tops, where the inhabitants still wear their traditional dress and live off the fruits of the land! Náxos is also an island of beautiful old churches, monasteries and Venetian castles coexisting harmoniously with Cycladic cubic houses.

VIDEO: Τhe gorgeous beaches of Naxos Island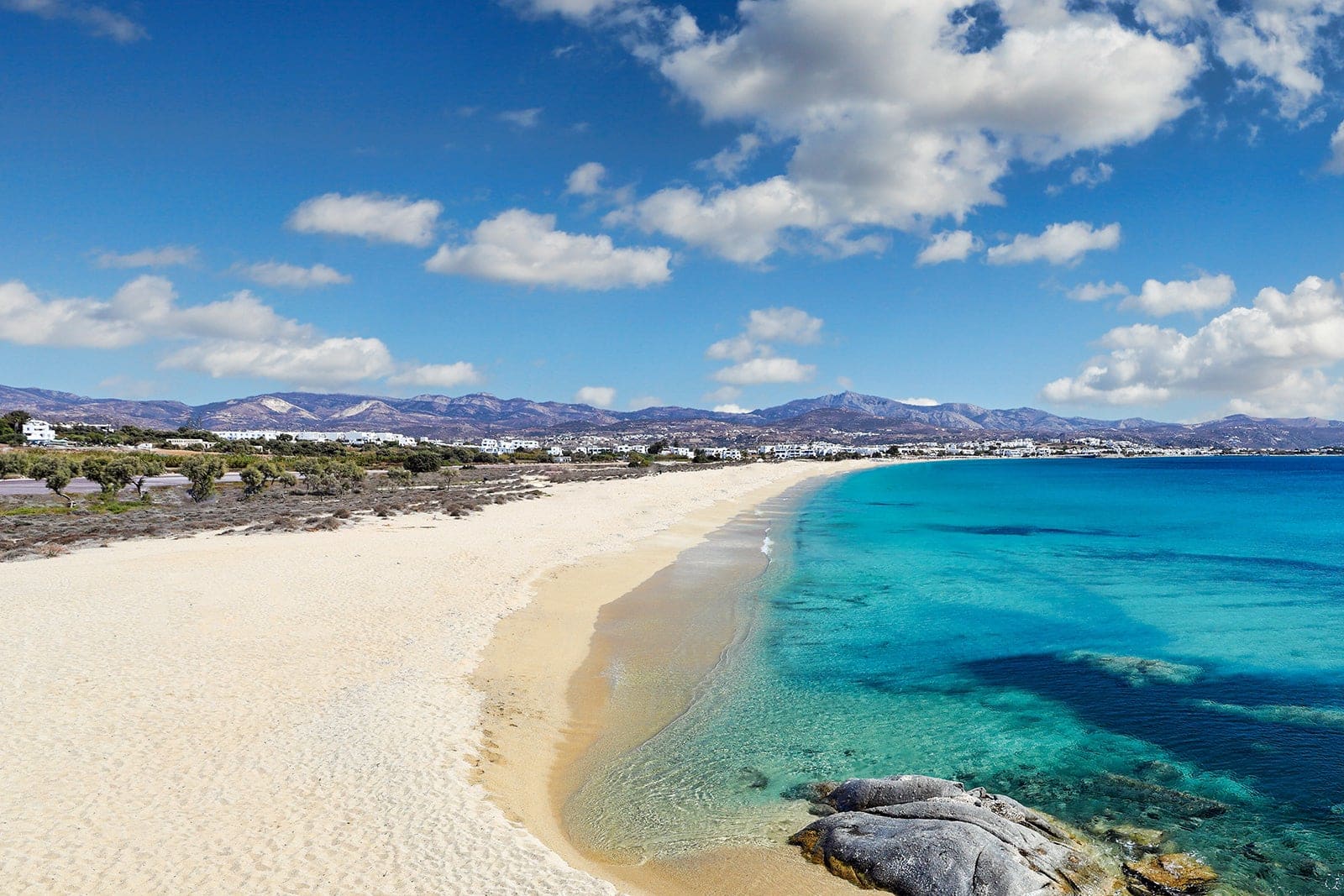 Located in the middle of the Cycladic complex of islands in the Aegean sea and between the popular destinations of Paros and Mykonos, lies Naxos, the largest island of the Cyclades.
Amazing beaches with shallow waters –Easy to get there by plane or ferry.

Because of its central location within the Cyclades, you can travel to Naxos both from Athens and from other islands effortlessly, with the island being accessible by ferry from Santorini, Mykonos, Paros, Amorgos, and Koufonisia.The airport of Naxos, 2km away from Naxos Town, operates domestic daily flights from Athens' airport Eleftherios Venizelos.
Delicious food, inviting people, stunning landscapes, family-friendly beaches, and a peaceful serenity spread across the island
Features