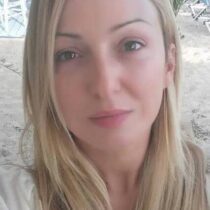 M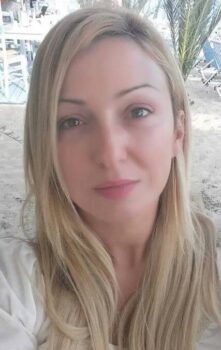 arijana Cosic Greek Exclusive Properties Agent
AUSTRIA-ISRAEL-GERMANY-SERBIA-SWITZERLAND
PhD Marijana Cosic is high class level attorney in EU office. She is working partly in next countries: Germany,Austria, Serbia,Greece, USA and Israel.  She realized her passion for real estate through her personal experience owning a number properties in Greece.
Fluent in Serbian, English and German,Croatian,Bosnian,Russian,Spanish and enthusiastic in Hebrew and Portugises, Marijana came to Vienna after 5 years work experience in EU office in Belgrade in 2006. After 2011. she became main lawyer in EU lawyers office in Germany and Austria. Her strong negotiating skills and interest in Greek properties moved her partly in Greece too.Before EU office Marijana worked in Government of Serbia from 1998. to 2001.year and was at the same time very good journalist from 1994.year to 1999.year. Marijana finished for Executive Master of Business Administration and for PhD in European Law. Also she finished for Public Relation Manager.
She is representative for: Israel,Austria,Germany,Switzerland, Serbia, Bosnia, Croatia, Montenegro,FYROM and Sweden
Very enthusiastic in her new role and with strong will she is perfects to help you in whole buying process in Greece.
PhD Marijana Cosic
Manager and lawyer
Main address
Kertner ring 12 Vienna
Athens-Thessaloniki-Vienna-Frankfurt-Tel Aviv