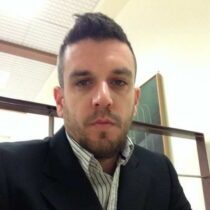 Mr Karim Kouatly, is Greek Exclusive Properties' representative based in Dubai, of United Arab Emirates.
He has many years of expertise in Real Estate sales, negotiations and can assist in a broad spectrum of related issues.
السيد كريم Kouatly، هو اليونانية الحصري للعقارات ممثل مقرها في دبي، الإمارات العربية المتحدة.

لديه العديد من سنوات الخبرة في العقارات المبيعات والتفاوض ويمكن أن تساعد في طائفة واسعة من القضايا ذات الصلة.
As an individual with strong skills in public relations, marketing, promotion, sales, and leading teams, his main goal in a business environment is a sequence of development and understanding from every aspect.
Born and raised in Athens until the age of ten, he attended American high schools and was raised with a multinational climate. From the age of 10 to 18, he moved to Dubai where he continued his high school education continuing his experience of being raised with people from all corners of the world.
He speaks native English, Greek and Arabic.
الاتصال باللغة العربية أو الإنجليزية
He is very helpful and willing to answer in all your inquiries.
Address: JLT Cluster B- Lake View Tower- Dubai
Contact Tel Number in Dubai: 0097150-4369682
---
Contact Details
---
Send a Message