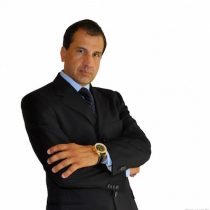 Alfredo Ruiz is an expert in luxury residential real estate in the Florida, USA, including the areas of Miami, Fort Lauderdale and West Palm Beach as well as some international markets like the Caribbean, Dubai, Florence, Rome and Buenos Aires.  Breadth of experience as well as exceptional service reflected by his warmth, vision, discretion, marketing and negotiating skills and a rare ability to match his clients' desires with the right homes are of paramount importance to his success.

Alfredo Ruiz is elated to work with an organization surrounded of the most outstanding, successful, and recognized real estate professionals in South Florida.
International buyers looking for investment properties, a second home, a vacation retreat in Greece or in USA will benefit from Alfredo's multiple abilities including market knowledge, cultural understanding, fluency in English, Spanish and over 20 years of experience.