Villas for rent in Santorini
Santorini is considered to be the most sought after place for a romantic getaway in Greece, since there are not many places in the world where you can enjoy exquisitely clear waters while perched on the rim of a massive active volcano in the middle of the sea!
Firá is the picturesque capital of the island; perched high up on the edge of the Caldera, it looks like a marvellous painting. Firá, together with Oia, Imerovígli and Firostefáni located high above on a cliff, make up the so-called "Caldera's eyebrow", the balcony of Santorini, which offers an amazing view of the volcano. Other famous smaller villages are Akrotíri and Méssa Vounó, with their famous archaeological sites, Pýrgos, Karterádes, Emporió, Ammoúdi, Finikiá, Períssa, Perívolos, Megalohóri, Kamári, Messariá and Monólithos: some of the villages are cosmopolitan some more peaceful; they are surrounded by vast vineyards; whitewashed cliff-top towns with castles affording amazing views out over the Aegean. Soaking up the villages' distinctive traditional atmosphere is a very rewarding experience.
The islands that form Santorini (Thíra, Thirassiá, Asproníssi, Palea and Nea Kaméni) came into existence as a result of intensive volcanic activity; twelve huge eruptions occurred, one every 20,000 years approximately, and each violent eruption caused the collapse of the volcano's central part creating a large crater (caldera). The volcano, however, managed to recreate itself over and over again.
VISIT OUR NEW RENTAL WEB SITE
RENT VILLAS GREECE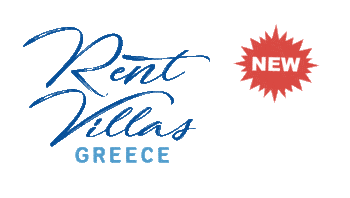 www.rentvillasgreece.gr
The only web site with online calendar availability for each Villa.
In each Villa description you will find all the information you need:  facilities, availability, rates, capacity and more. Also, you will find plenty of pictures that give you a full idea of the interior and surroundings.
Most Important in each Villa Description you will find an up to date

Availability Calendar.
For accurate pricing, simple insert the dates you want to book the villa, the number of guests and press
"CHECK PRICE".
This way you will know the exact cost for the total duration of your stay.
Without extra charges. Without commissions!
In our site also, you can easily find
Santorini Villas
that are available for the dates you wish to travel!