Rent Halkidiki Villa
Chalkidiki, also referred to as Halkidiki, is a peninsula in northern Greece, and one of the regional units of Greece. It is part of the region of Central Macedonia. The autonomous Mount Athos region does not belong to the regional unit of Chalkidiki, although it is part of the peninsula. The capital of Chalkidiki is the main town of Polygyros, located in the centre of the peninsula.
Chalkidiki has been a popular summer tourist destination since the late 1950s when people from Thessaloniki started spending their summer holidays in the coastal villages. When in Chalkidiki, don't forget to visit Nea Moudania, Stageira (the birthplace of Aristotle), Neos Marmaras, Portokali Beach, Kalamitsi, Ouranopolis and Porto paradiso. Find and book your perfect Halkidiki vacation rental, Chalkidiki, Greece, Chalkidiki Vacation Rentals, Greece. Villas in Mainland Greece. Visit The Greek Villas on the beach.
Halkidiki, you've been here in your dreams…
They say that nowhere in Greece can boast beaches like those of Halkidiki. The region has the perfect combination of that distinctive Greek light, unspoiled landscapes, colours and fragrances
This is a place where all your senses will come to life, whether on the endless expanses of sand of the fashionable, cosmopolitan beaches, or in the intimacy of the many secluded bays and coves. The scent of the pine trees and the salt brine of the sea combine to relax the body and spirit, leaving you at peace to enjoy the grandeur of the regions famed sunrises and sunsets.It is said that the great philosopher Aristotle loved the honey of Halkidiki, and you too will love the land and the rich produce of its gardens and orchards. The region is formed of three peninsulas or "feet", each with its own unique charm, history and magic. There is Kassandra, or Pallini, scene of the Battle of the Giants in ancient mythology Sithonia, a magical place of green forest and blue sea and Mt. Athos, the world's only monastic state, home to twenty historic monasteries. Truly a place of dreams, and you dream has only just begun…
VISIT OUR NEW RENTAL WEB SITE
RENT VILLAS GREECE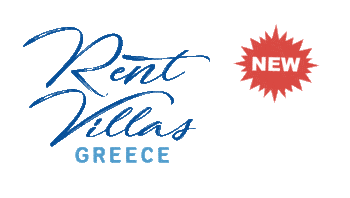 www.rentvillasgreece.gr
The only web site with online calendar availability for each Villa.
In each Villa description you will find all the information you need:  facilities, availability, rates, capacity and more. Also, you will find plenty of pictures that give you a full idea of the interior and surroundings.
Most Important in each Villa Description you will find an up to date

Availability Calendar.
For accurate pricing, simple insert the dates you want to book the villa, the number of guests and press
"CHECK PRICE".
This way you will know the exact cost for the total duration of your stay.
Without extra charges. Without commissions!
In our site also, you can easily find
Halkidiki Villas
that are available for the dates you wish to travel!