Ag. Marina, Greece
For Sale
3,500,000€ - Hotels For Sale Greece
Waterfront Hotel for Sale at Aegina (near Athens), 57 Rooms
Hotel is a waterfront 57-room fully functional class 2* hotel, situated on the Greek island of Aegina, part of the Saronic Gulf, along the beach of ******. The property also comprises of a bar, restaurant and pool.
·         Land area:   2,086,00m²
·         Build areas:2,444,00 m²
The beach of *****  is situated just a short ferry ride (Flying Dolphin) from the Port of Piraeus and within close proximity to Athens, allowing the Hotel to serve as an ideal destination for a quick holiday, or first stop prior to exploring the Greek Islands. The area offers the largest sandy beach of the island of Aegina. Its shallow and clear waters make it ideal for families with young children.
During peak season, from mid-May until the end of September, sun-beds, umbrellas and a variety of water sports are available for hire along the beachfront. Excluding those within the hotel, there are numerous other bars, restaurants, taverns and cafes operating within immediate proximity of the hotel, where visitors can rest and enjoy the warm sun and calm sea view.  An additional peak period is also experienced during October to coincide with the Agios Nektarios Festival, popular with many Greek, Russian and Romanian Orthodox faithful. Off peak season offers visitors a great climate and a relaxed stay.
In addition to the current configuration and operation as a hotel, architectural plans and 3Ds are available for conversion to luxury apartments. A pre study for this project is available for review.
This property offers an astute investor or hotel operator endless scope
everything on your feet; amazing beaches, delicious food, interesting people, rich history, great night life and of course luxurious accommodation
Basement:
·        Storage room, WCs, Other:450m ²
·        Shops, Sea level: 190m²
·        Shop basement, Bar:149m ²
Ground floor:
·       Hotel areas:702m²
·        Verandas, Other areas:62m²
·       Shop, Bar:149m²
1St floor:
·       Hotel areas:650m²
·        Verandas, Other areas:92m²
3D Plans to be converted to a Luxury Rooms Hotel can be seen below: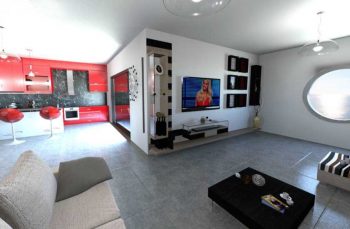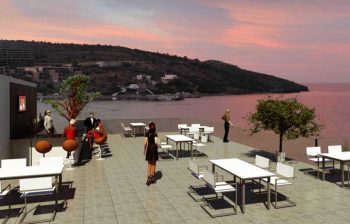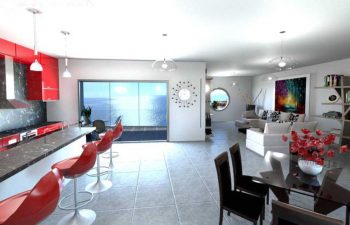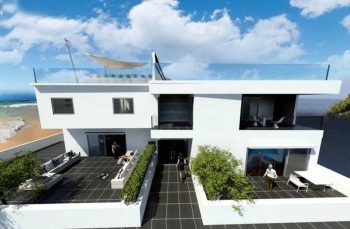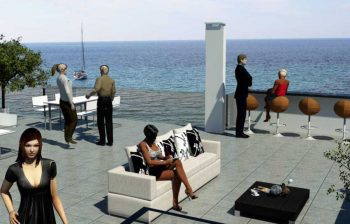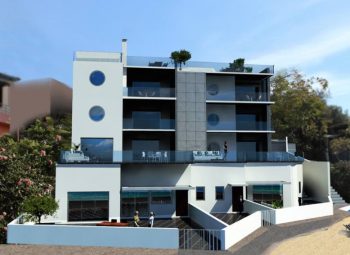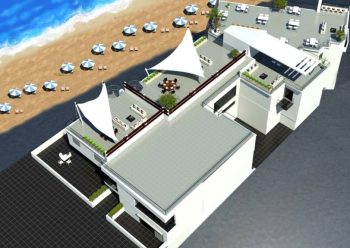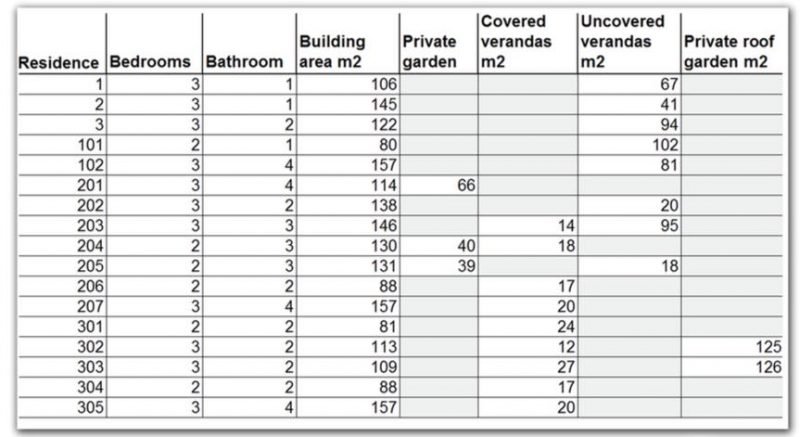 About Aegina:
Aegina in Greece is a beautiful island only an hour ferry ride from Athens. It has nice family beaches, seaside villages and interesting archaeological sites to visit. A drive around will bring visitors to fantastic places, such as the Ancient Temple of Athena Aphaia, the ghost village of Paleochora with the innumerable churches, the seaside villages of Vagia and Perdika, and so many other secrets to discover. Holidays in Aegina can be combined with a day trip or short vacations to the close island of Agistri, a lovely place for total relaxation.