Pireas - Porto Heli, Porto Cheli 21061, Greece
450,000€ - 1,200,000€ - Land For Sale Greece
Land in Porto Heli for Sale, By the Sea, Ideal to Built 1-3 Villas, Land is 12.000 sqm
Land in Porto Heli for Sale, By the Sea, Ideal to Built 1-3 Villas, Beachfront Land for Sale in Porto Heli, Seafront land to built in Porto Heli
Plot Area:12,000 sqm
Building Permit: 3 different building permits of 400 sqm each can be issued. the land can be sold separately!
Can be sold either the Total Land for 1.200.000 euro
Or the land number 3 alone for 450.000 euro
Or the land number 1 and number 2 together for 800.000 euro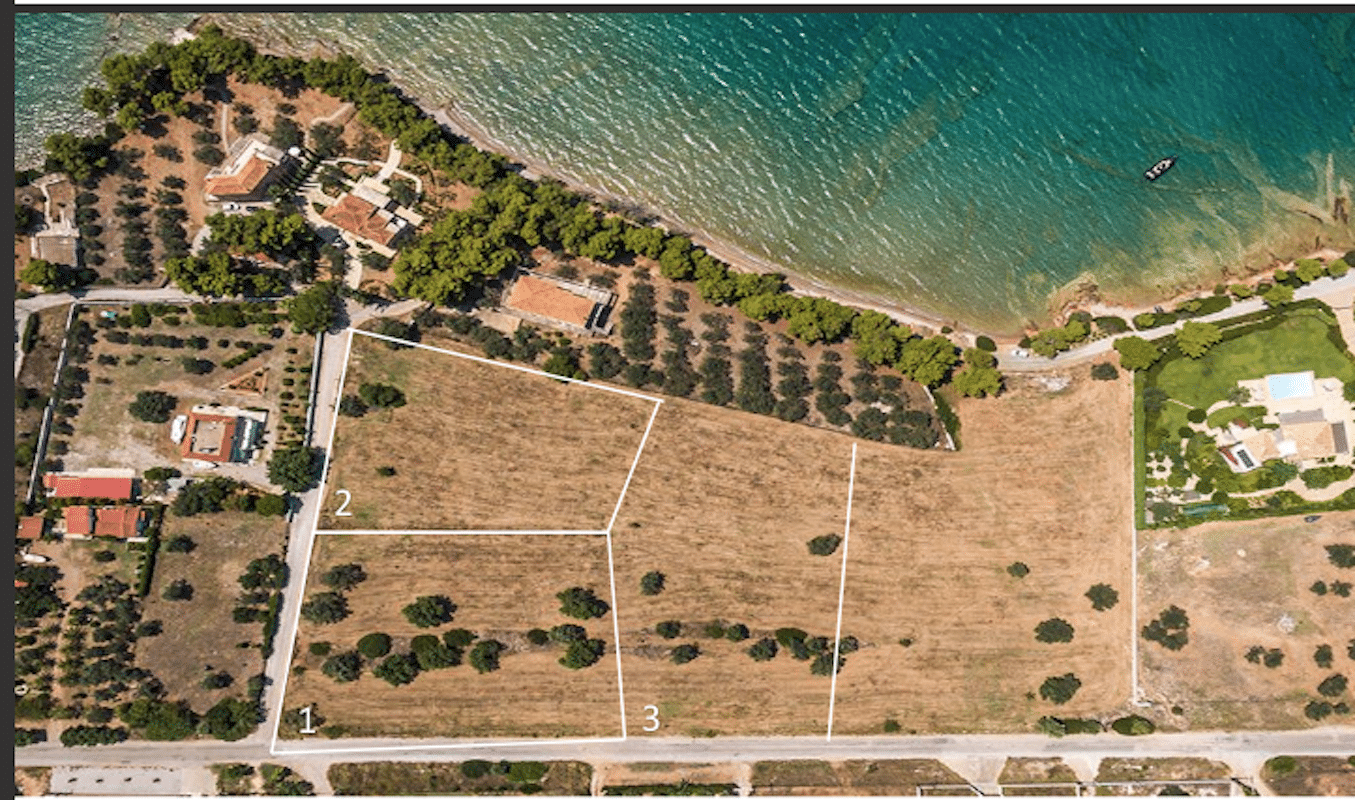 The seaside plot of the description is situated in a constantly evolving location. Its main advantage is its unique geographical location, just 30m from the sandy beach and only 5 minutes' drive from the central market of Porto Heli and close to the fantastic forest of Korakia.
The main plot may be divided in 3 smaller plots of 4,000 sqm each, with 3 building permits for the construction of 3 independent villas. During the last decade, the specific area has been transformed into a residential area with high-standard houses, in terms of design and functionality.
Ververonda is definitely a wise investment, since it combines the privacy and seclusion needed, in a very safe and up-and-coming neighborhood very close to Porto Heli as well as the very famous Amanzoe Resort.
Features