Finikia 847 02, Greece
For Sale
450,000€ - Maisonettes in Greece
Cave House Finikia Ia Santorini – Great Investment Opportunity.
2 floors cave House at Oia, Finikia Santorini. 1st fllor is 35 sq.m and the 2nd floor is 38 sq.m.
73 sq.m House in total.
The house is close to the  street offering easy access. Close to the famous Oia of Santorini.
The house is located in the main village of Finikia. It is very peaceful and quite with direct view to the sea (Baxedes).
The house is 60 meters distance from the church "Matrona" in Foinikia and 70 meters distance from the church "Ypapanti" also in Finikia.
There is also a tavern next to the house (without music). There are many holiday homes, vacation houses  and the location is ideal to build a luxury holiday cave villa.
The house has already electricity and water. The house is close to the main square and parking station of Finikia, about 100 meters.
It can be also used for commercial use.
This house, is located at the famous and rapidly developed Foinikia, which is in Oia of Santorini.
It is a 2 floor private house of 73 sq.m in total. It has unlimited sea view.
The rental prices after completion range from 250-350 euro per night for each cave suite, generating a income of 60-100.000 euro per season.
Cave House Santorini for Sale at Finikia, Oia Santorini.
This traditional cave house, is ideal to buy , redevelop and create a luxury holiday house, with high rental capabilities.
This kind of houses are very popular form buyers from all around the world, that looking to buy a cheap cave house and transform it into a luxury cave suite, generating a big income form rentals.
Below you can see how these houses look like at the time of the purchase and how the turn into:
BEFORE:

AFTER: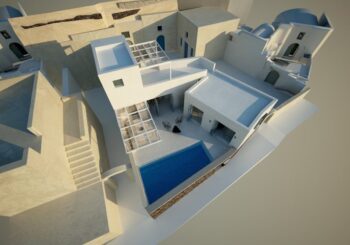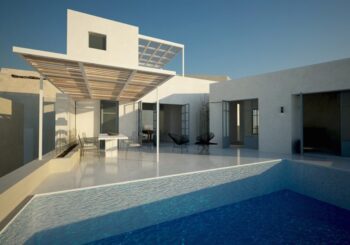 About Finikia, Oia:
Finikia is a traditional Cycladic village and here you find the popular cave houses that are dug into the rocks. These houses of Santorini are designed to insulate the occupants in the winter and if you get the chance to enter one during the summer you will notice how nice and cool the temperature is. Finikia is one of the most well-preserved settlements in Santorini. Famous Oia  is very close. The small church of Kyra Panagia (Lady of the Virgin) is the ideal spot to enjoy a breathtaking sunset in total peace