Gennadi, Rhodes Aegean, Greece
For Sale
260,000€ - Property for Golden Visa in Greece, Villas for Sale Greece
Beautiful property with pool at Gennadi Rhodes
Property with pool at Gennadi Rhodes for sale, Buy House in Rhodes
The villa is a beautiful property conveniently located near the center of Gennadi village, presenting a great choice for those looking for relaxed and comfortable accommodation in the picturesque and tranquil environment of south Rhodes.
The villa hosts up to 5 people in 2 two comfortable fully air-conditioned bedrooms with double beds.
There is a spacious living room with a sofa bed and a separate lounge with a dining area. The villa has a spacious open-plan kitchen with natural light pouring in from the windows.
The kitchen is fully equipped. The living room opens to the veranda where guests can find the pool equipped with sunbeds and parasols, as well as the furnished terrace offering the perfect setting for an evening BBQ under the starry summer sky of Rhodes.
Located conveniently near the center of Gennadi village where visitors can find some nice restaurants, supermarkets, bakeries, cafes, pharmacies, and beach bars within walking distance.
The villa is also just a short drive away from Lindos with its magnificent Acropolis and lively atmosphere, as well as Prasonisi which is famous for its unique natural environment and organized windsurfing facilities.
A perfect mix between peace and quiet and lively enough place nearby.
"Perfect location: close enough to "city life center " (restaurants, bakery, greengrocer) as well as not far away from the sea, but on sunny and quiet slope away enough not to hear anything from town. Relax in silence with the option to go out.  Nice rooms with breathtaking views (sunrise and sea)"
Bedrooms 2
Bathrooms 1
Levels 2
Parking spot Yes
Construction year 2009
Property with pool at Gennadi Rhodes for sale, Buy House in Rhodes

VIDEO: Have a look of the island of Rhodes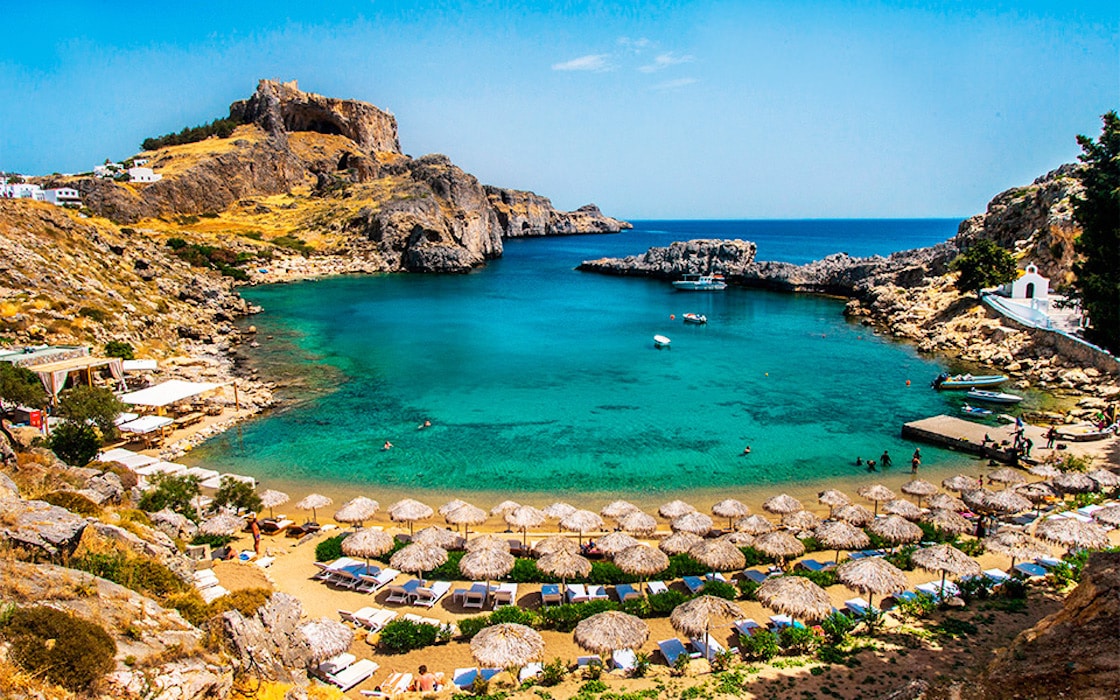 Rhodes island definitely is a first-class destination for your amazing summer escape.  Historically, Rhodes was famous worldwide for the Colossus of Rhodes, one of the Seven Wonders of the Ancient World. The medieval Old Town of the City of Rhodes has been declared a World Heritage Site. Today, it is one of the most popular tourist destinations in Europe.
Rhodes has it all: beaches, nightlife, beautiful landscapes, great hotels, historical monuments, cosy restaurants and an exceptionally mild and pleasant climate. Other than its natural and historical value, Rhodes receives a huge number of visitors every year also because of its extended summer season due to the warmer climate compared to the rest of the country.
Features