Rhodes, Greece
For Sale
850,000€ - Luxury Villas Greece, Villas for Sale Greece
2 Seafront Villas in Rhodes Greece
Seafront Villas in Rhodes Greece , Seafront Properties Greece, Rhodes Realty, Villas for Sale Rhodes Island
Excellent complex of two homes offers all one requires for modern, everyday living. Stylish and comfortable, with ample and airy spaces, equipped to the highest standards. The villas are right by the beach, with panoramic views of the sea from all rooms and the most beautiful sunsets into the sea. The villas are near the secluded Limni Beach (2km)
It is located on the southwestern coast of the island, very close to Prassonisi, amidst unparalleled natural beauty, right on the sea front where the sun submerges daily at your feet. Each house consists of a separate ground floor apartment, fully furnished and equipped. On the first and third floors, are the main houses.
On the first floor there is a living room with fireplace, dining room, kitchen and w.c.
On the second floor there are three bedrooms and the main bathroom, while on the rooftop of each building there is an attic bedroom.
Finally, each house has its own parking spaces and a separate swimming pool, fully furnished & equipped as well as pre-installed central heating.
Contact us to organize a Property Visit.
Seafront Villas in Rhodes Greece , Seafront Properties Greece, Rhodes Realty, Villas for Sale Rhodes Island
VIDEO: Have a look of the island of Rhodes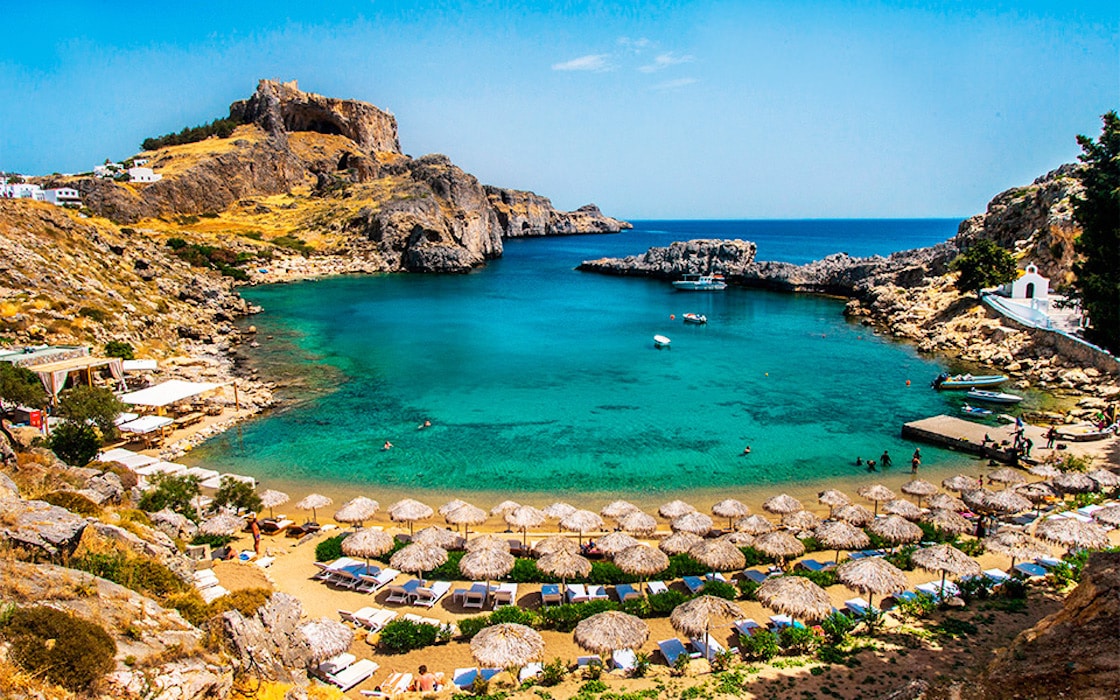 Rhodes island definitely is a first-class destination for your amazing summer escape.  Historically, Rhodes was famous worldwide for the Colossus of Rhodes, one of the Seven Wonders of the Ancient World. The medieval Old Town of the City of Rhodes has been declared a World Heritage Site. Today, it is one of the most popular tourist destinations in Europe.
Rhodes has it all: beaches, nightlife, beautiful landscapes, great hotels, historical monuments, cosy restaurants and an exceptionally mild and pleasant climate. Other than its natural and historical value, Rhodes receives a huge number of visitors every year also because of its extended summer season due to the warmer climate compared to the rest of the country.